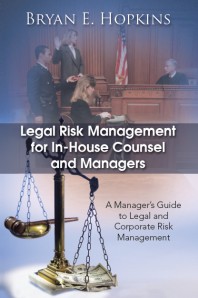 Legal Risk Management for In-House Counsel and Managers
Companies must either properly manage the complex world of legal and corporate risk or suffer the consequences. Author Bryan E. Hopkins, the former general counsel of Samsung Electronics America, identifies the numerous areas of legal and corporate risk that managers and their company counsel face daily. More importantly, he provides concrete examples that demonstrate how to minimize or mitigate legal and corporate risk.
He provides case studies, practical information, and insights to help you: 
• conduct an initial legal risk.....